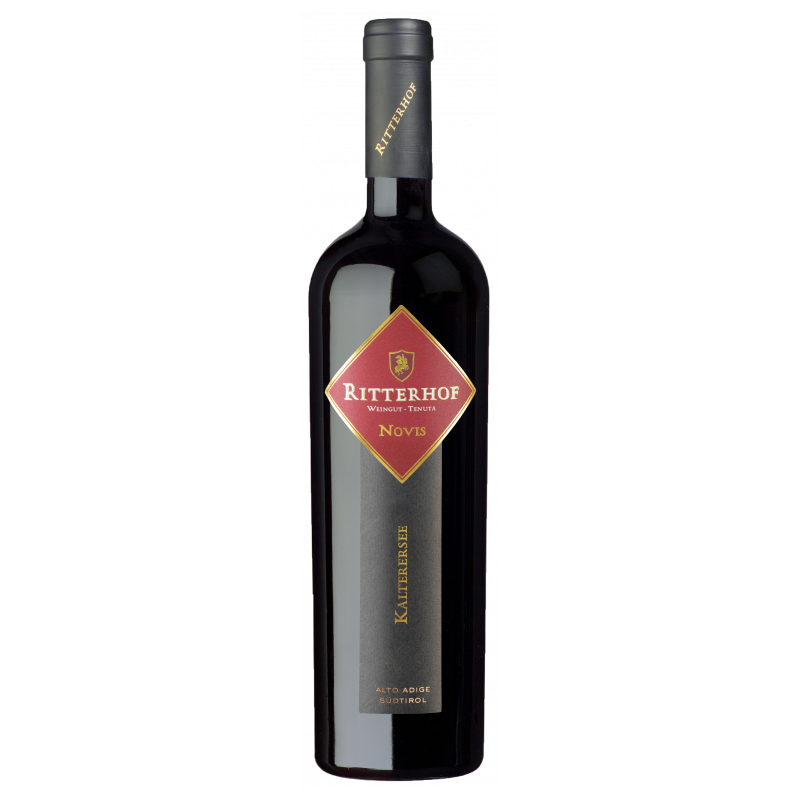 Ritterhof NOVIS Kalterersee
NOVIS South Tyrolean Lago di Caldaro DOC - native vine
Content 0,75 l
Art. no. 000919
Ruby in color with purple hues, the aroma reminds of mature cherries, almonds and viola. On the palate the wine is structured and elegant, fruity with a fresh note and well-balanced.
WINE GROWING AREA
The picturesque municipality of Caldaro, above the famous lake, are the setting for the pergola and guyot grown Vernatsch/Schiava grapes. At an altitude of 300-450 meters, warm, sandy, gravel and morainic soils, provide the perfect growing conditions for these grapes.
HARVEST AND YIELD
Harvesting of the Vernatsch/Schiava grapes takes place at the ideal stage of ripeness in late September to mid-October. From the handpicked and selected grapes, a yield of 65 hectoliters of wine per hectare is produced.
VINIFICATION
The Vernatsch/Schiava grapes are gently crushed and destemmed and then fermented at a constant temperature of 22° for 10 days. The wine is subsequently added in large wooden barrels.
RECCOMENDATION
The NOVIS Kalterersee is an excellent accompaniment to the traditional South Tyrolean and light dishes, meat, grilled fish and is also a great drop to share with good company.
BOTTLE | GL71 | glass waste
CORK | FOR51 | separate waste collection/organic waste
CAPSULE | C/PVC90 | plastic waste

Check the regulations of your country