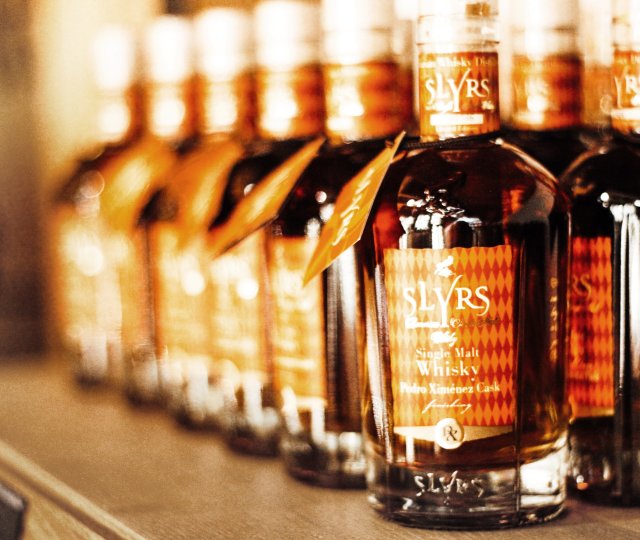 Liquid gold from SLYRSsee Lake (Schliersee)
Products
Slyrs Whisky, which has won international awards since 1999, is produced with scrupulous attention to detail at the exclusive distillery in Schliersee, Upper Bavaria.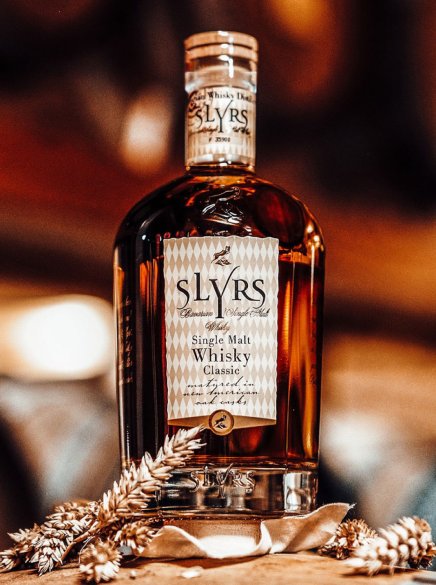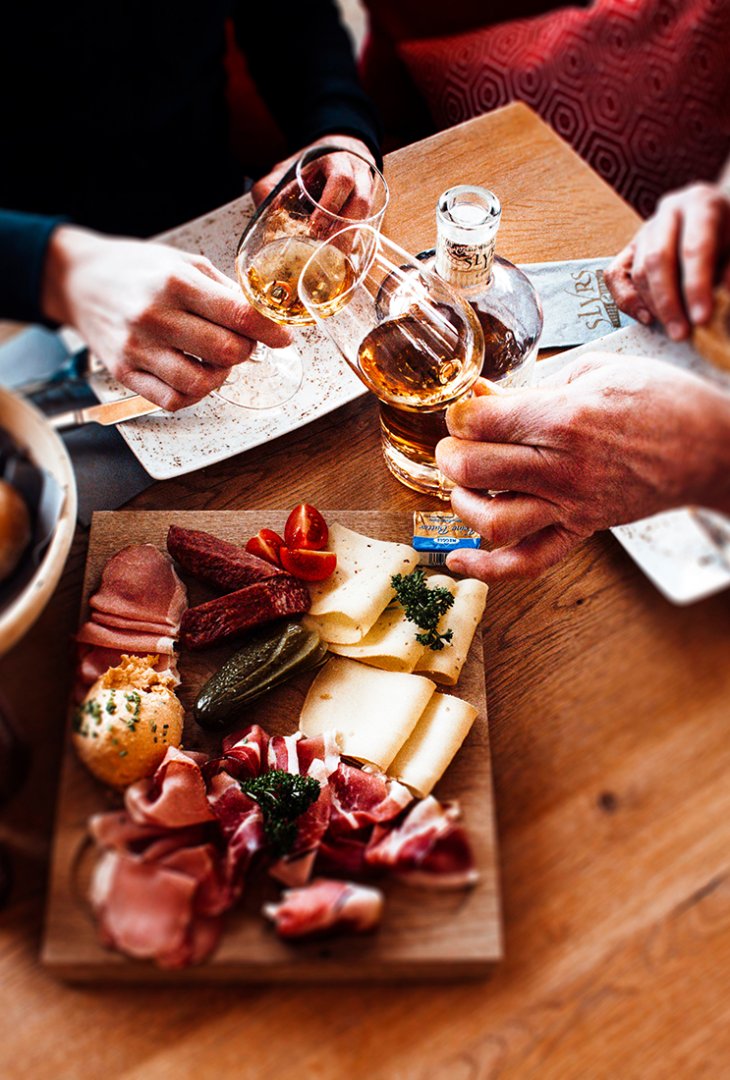 More than just whisky
Towering peaks, vast fir forests and crystal-clear rivers flowing into pristine mountain lakes: in Schliersee, SLYRS is at home. This unique nature appears in every single drop of SLYRS.
By combining the pioneering Bavarian spirit, the highest art of distilling, and a great passion, SLYRS became what it is today: an authentic Bavarian specialty.