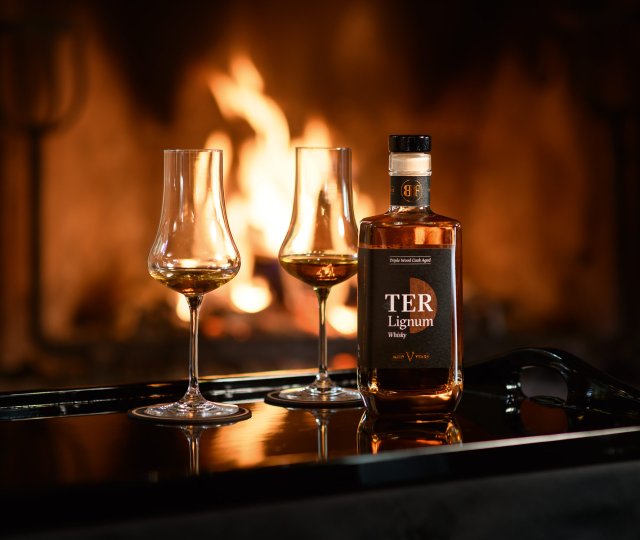 Triple Wood Cask Aged
Product
Born from a FORST Malt Blend, traditionally brewed and fermented by FORST, distilled with art by RONER, and then reduced to strength with FORST brewing water. This is TER Lignum.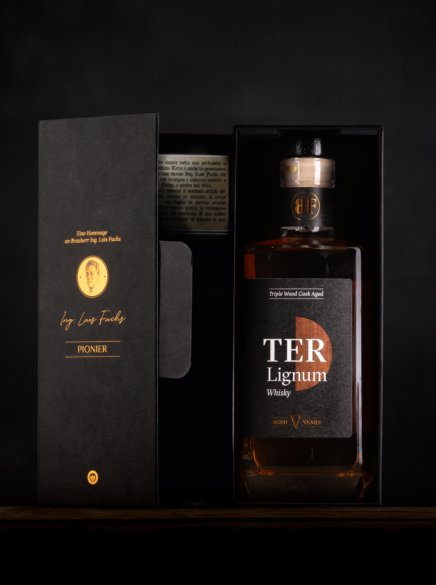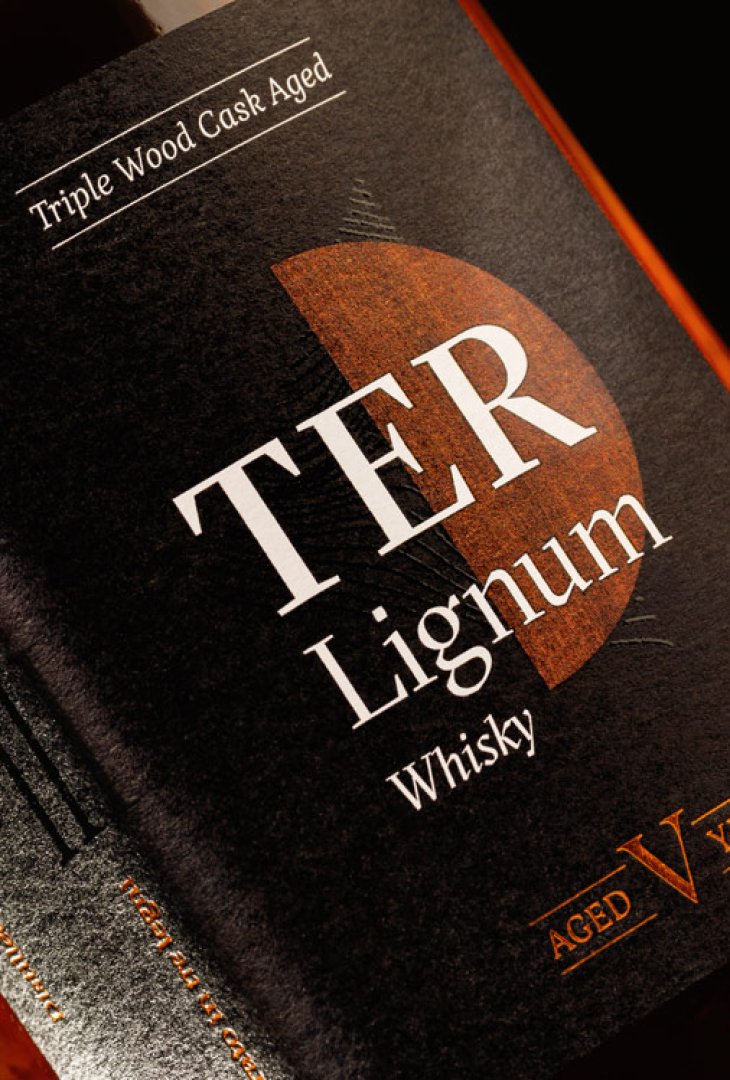 Triple Wood Cask Aged
Three kinds of wood are the secret of its incomparable taste: TER Lignum ages in barrels made of cherry, oak, and larch. These woods are rooted in the native forests of the FORST brewery and ensure an unmistakable taste experience.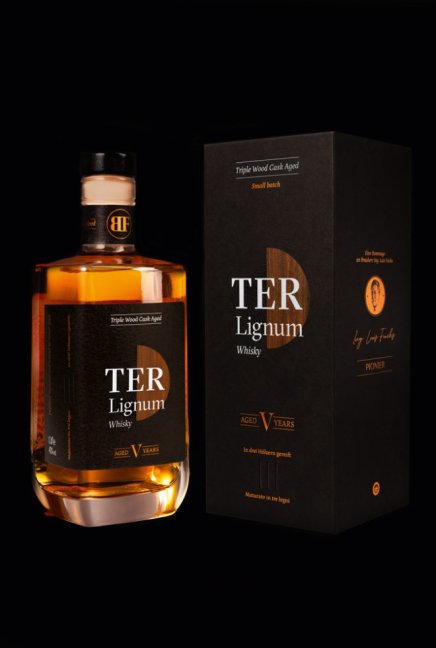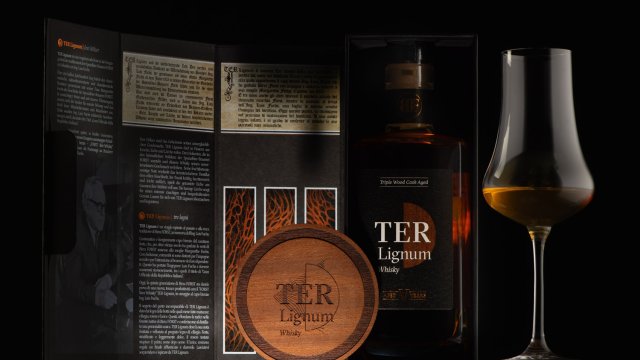 TER Lignum lights up golden and spoils the eye with dark amber colors. A closer look reveals a reddish glow, which is attributable to the cherry wood.

In the nose malty, fine, elegant, and multifaceted, the Whisky reminds of ripe plums. In the palate, the toasted oak plays its strengths to the full, with notes of spicy-sweet vanilla and coconut.

On the finish, light dark chocolate notes mingle with fresh mint nuances. TER Lignum owes this exceptional quality to the larch, whose resinousness ensures a long-lasting pleasure.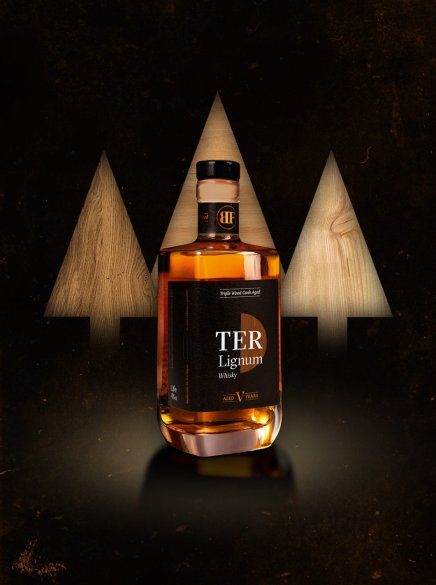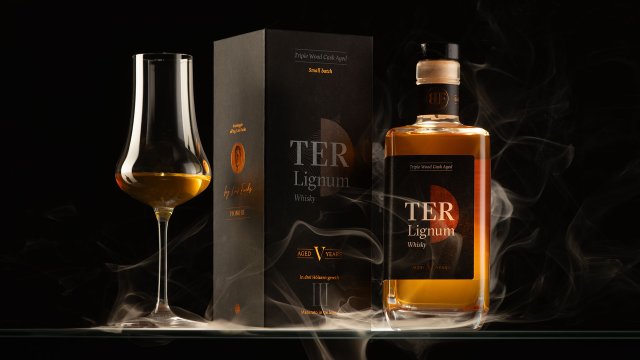 Product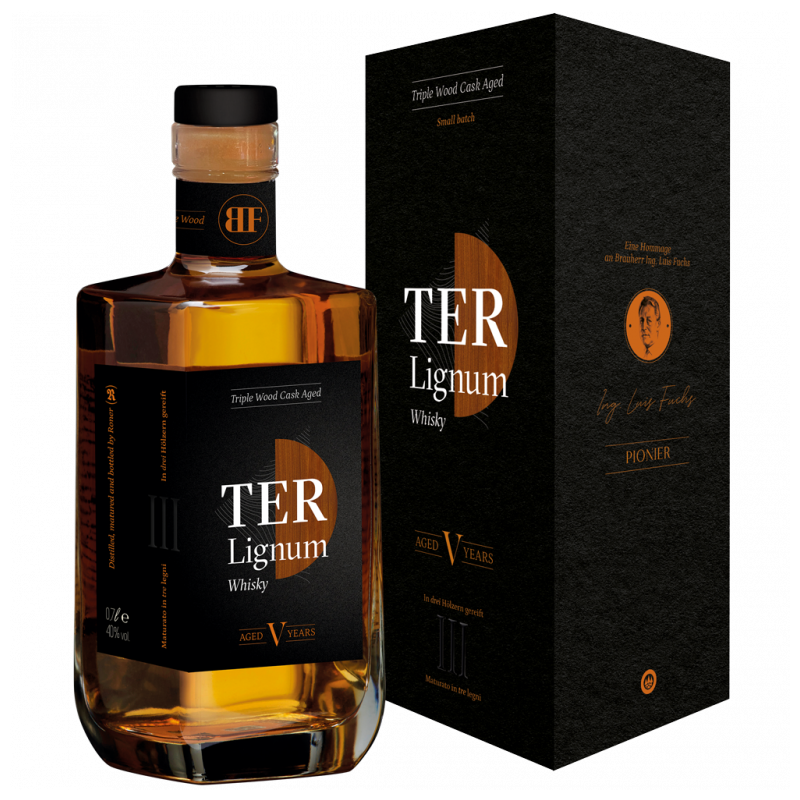 TER Lignum Whisky
Triple Wood Cask Aged
Roner TER Lignum Whisky aged in three woods (1x 0,7l) in single box - from a FORST Malt Blend, fermented by FORST and distilled by RONER, aged in barriques of cherry, oak, and larch for 5 years, traditionally distilled in South Tyrol by the most awarded distillery in Italy
40 % vol.
Serve at 18°C