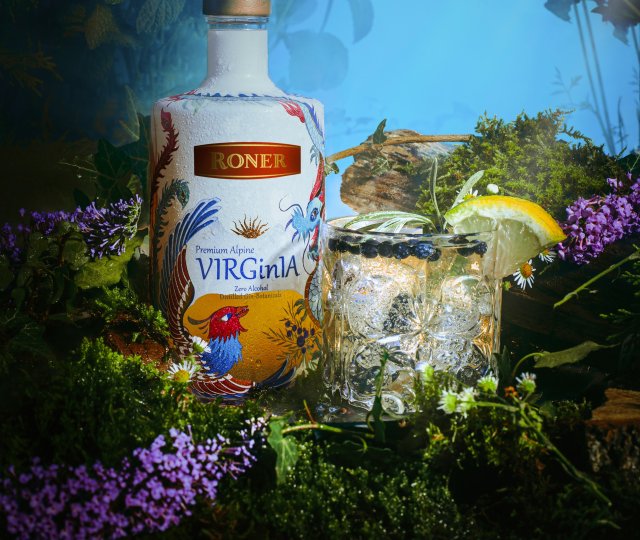 Enjoy naturally - alcohol free
Products
The gin botanicals used in this juniper base enriched with natural flowers and herbal extracts create an unprecedented alcohol-free gin sensation.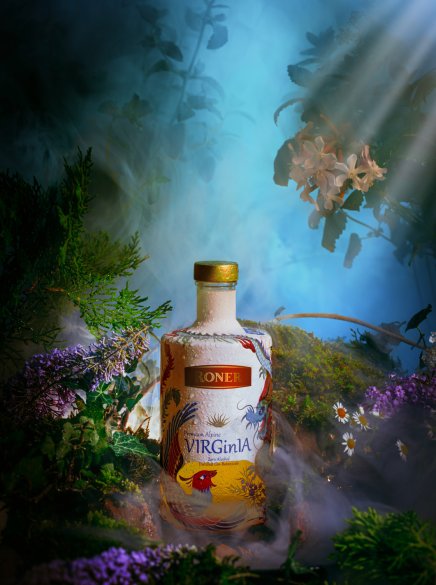 It makes cocktail lovers' hearts beat wildly.
With an aroma reminiscent of a fresh mountain meadow, it embodies all the traditional characteristics of gin: juniper, lavender, and mint. Intense aroma, persistent taste, and aromatic finish, Virginia represents the peak of Alpine taste.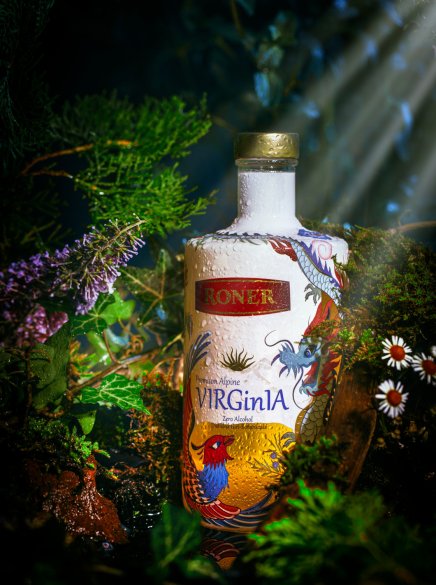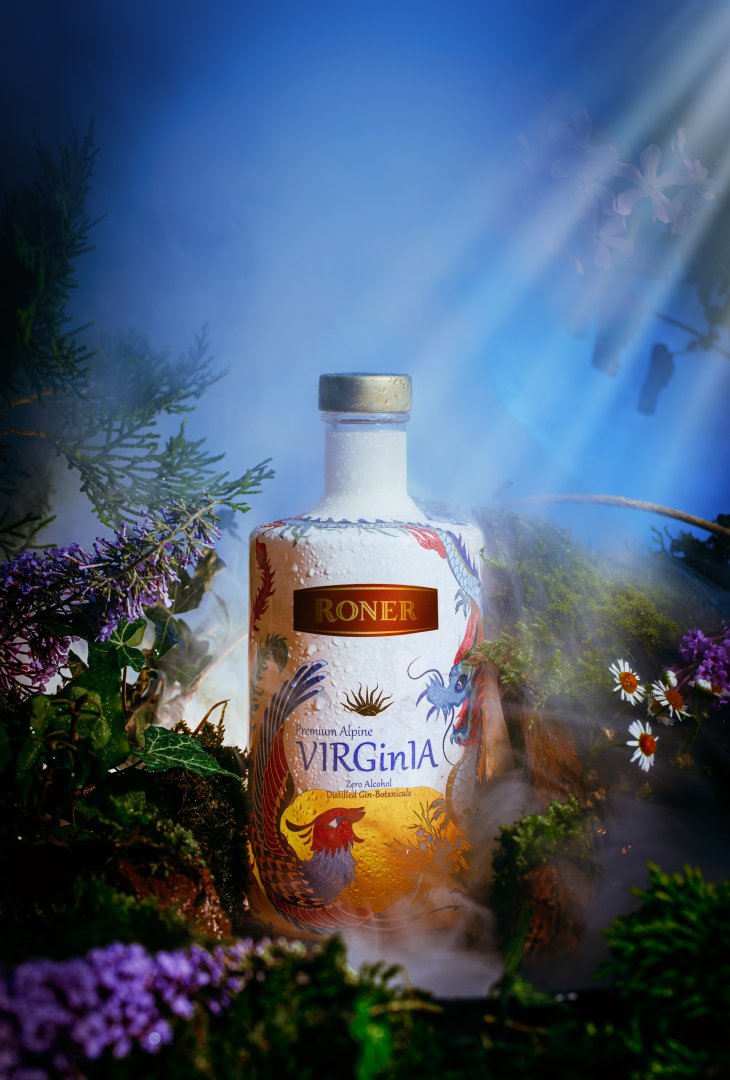 The two legendary creatures – Fenghuan and the dragon Long – represent balance in Asian mythology: the Yin and the Yang. In the art of distillation, this balance fills every bottle with incredibly intense fragrance and taste.
After 75 years of excellence in the art of distilling, Roner presents a non-alcoholic gin alternative. A full and uncompromising aromatic flavor for a perfect alcol-free Gin&Tonic.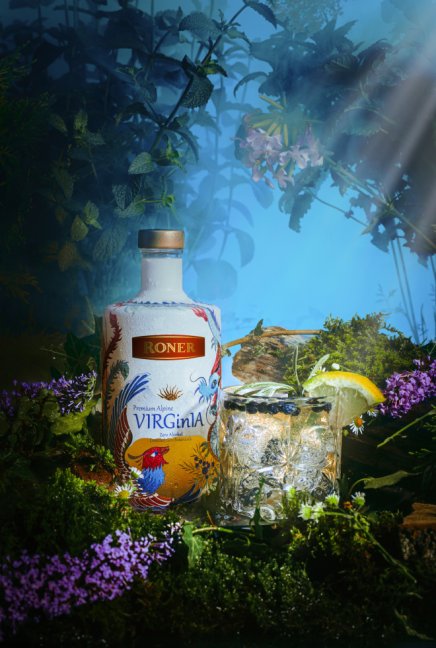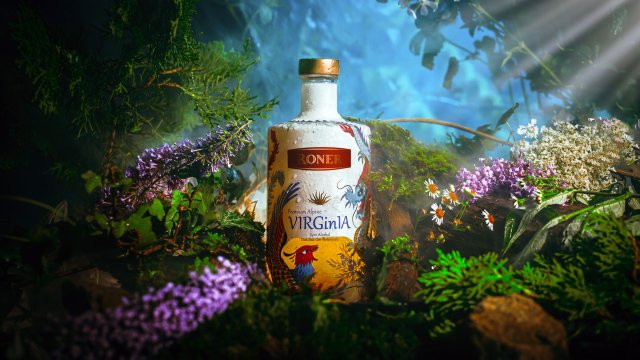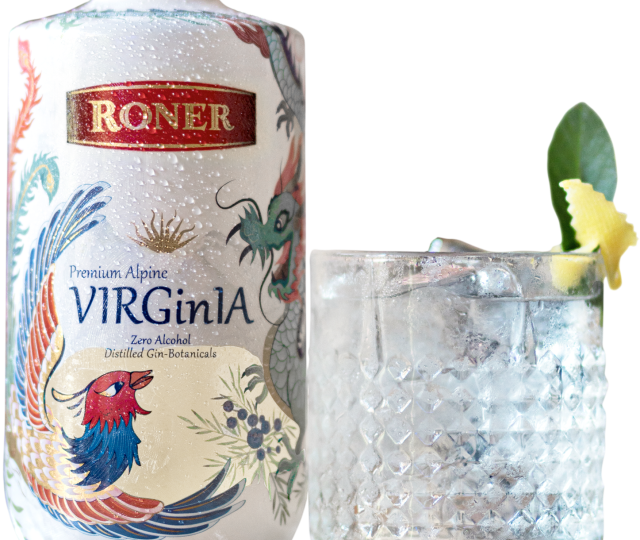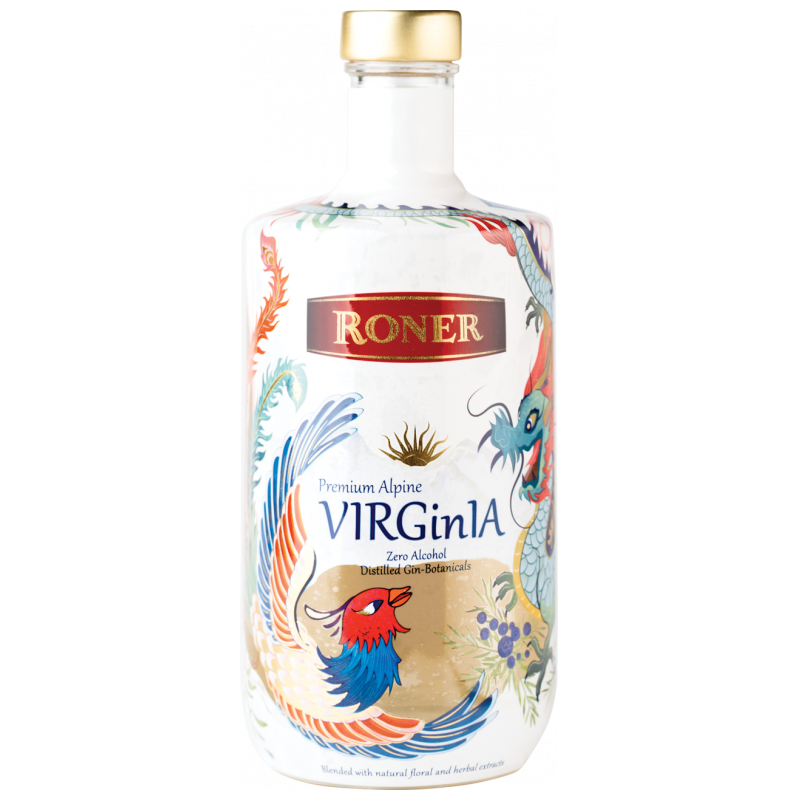 Virginia
Non-alcoholic
Roner Virginia Alcohol Free (1x 0,5l) - Perfect alternative to gin for long drinks and virgin cocktails, original from South Tyrol from the most awarded distillery in Italy
Serve at 5°C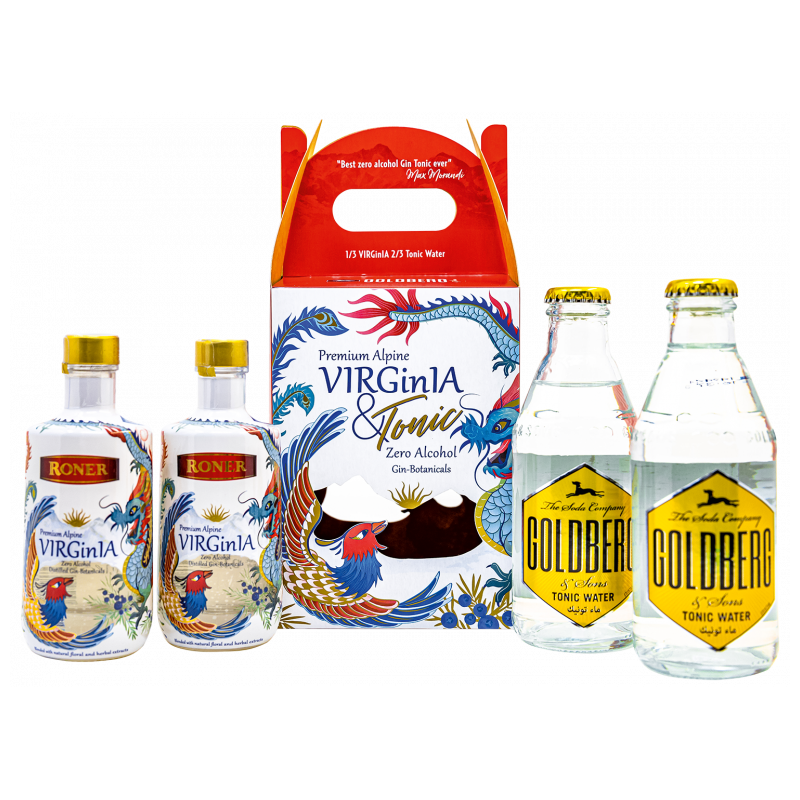 Virginia & Tonic
Non-alcoholic
Roner Kit Virginia & Tonic (2x 0,1l 2x 0,2l) - Alcohol-free alternative to gin with tonic, original from South Tyrol from the most awarded distillery in Italy
Serve at 5°C