Opening times Shop Monday - Friday
9.00-12.00 and 14.00-18.00
Saturday
8.00-12.00
Sunday
closed
August to October
Continuous opening hours at midday
September & October
Open on Sundays 09.30 - 13.00
Special opening hours
Mardi Gras
February 21, 2023 9.00-12.00, afternoon closed

Holy Week
April 06, 2023 9.00-18.00
April 07, 2023 9.00-18.00
April 08, 2023 8.00-17.00

Ascension Day
May 18, 2023 9.00-18. 00
May 19, 2023 9.00-18.00
May 20, 2023 8.00-17.00
May 22, 2023 9.00-18.00

Pentecost
May 27, 2023 8.00-17.00
Corpus Christi
June 08, 2023 9.00-18.00
June 09, 2023 9.00-18.00
June 10, 2023 8.00-17.00
June 12, 2023 9.00-18.00
Public holidays 2023
Our shop will be closed on these public holidays:

April 9, 2023 Easter Sunday
April 10, 2023 Easter Monday
April 25, 2023 Liberation Day
May 1, 2023 Labor Day
May 29, 2023 Pentecost
June 2, 2023 Republic Day
August 15, 2023 Feast of the assumption
November 1, 2023 All Hallows' Day
December 8, 2023 Feast of the Immaculate Conception
December 25, 2023 Christmas
December 26, 2023 Boxing Day
Directions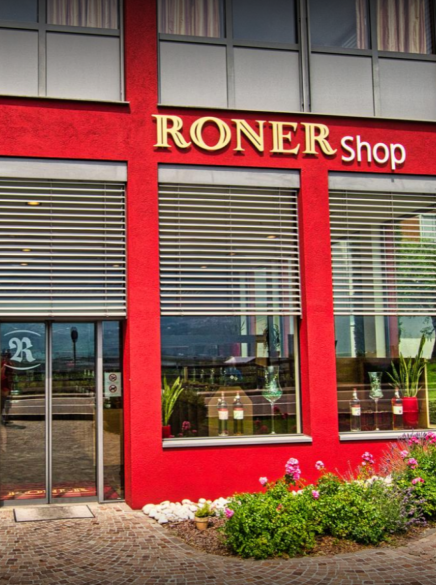 In the Roner Shop in Termeno you will find the entire product portfolio as well as some real treasures from the Roner's cellar. In addition, you have the opportunity to purchase Ritterhof winery's wines and some South Tyrolean specialties.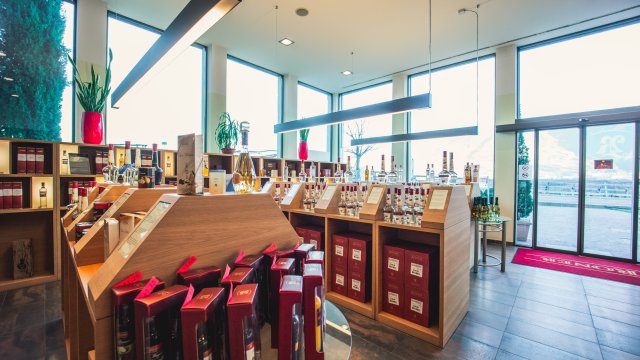 Sensory tunnel and rarities cellar
In our sensory tunnel, visitors can experience the essences and scents of a distillery. Several witnesses of the past recall the origins of distillation at Roner's.
In our rarities cellar, connoisseurs will find fine bottles from limited editions and treasures from older vintages.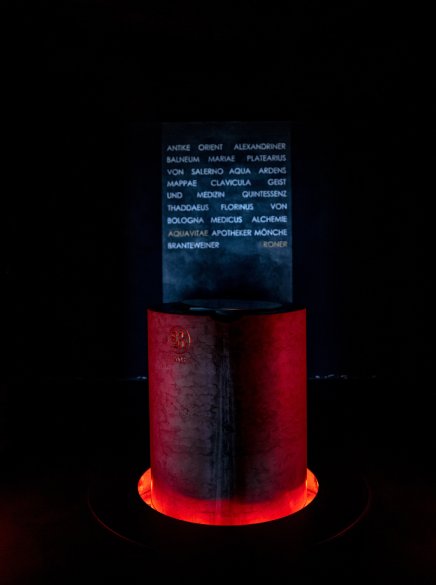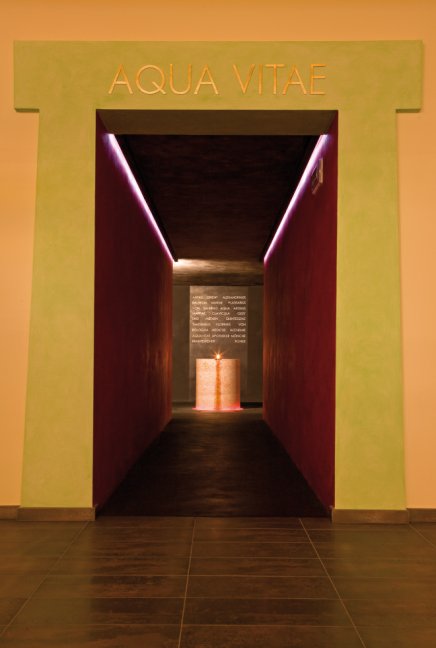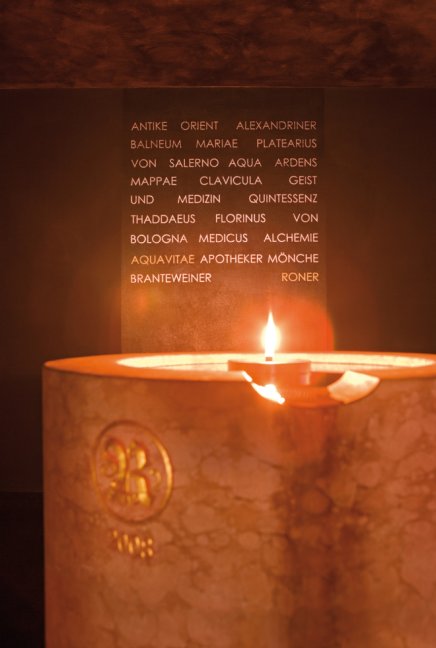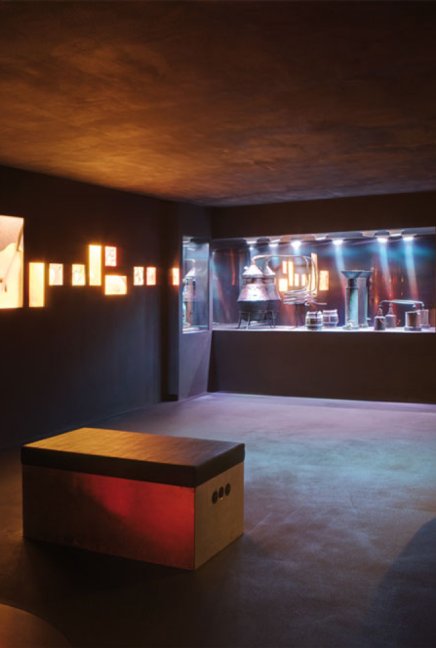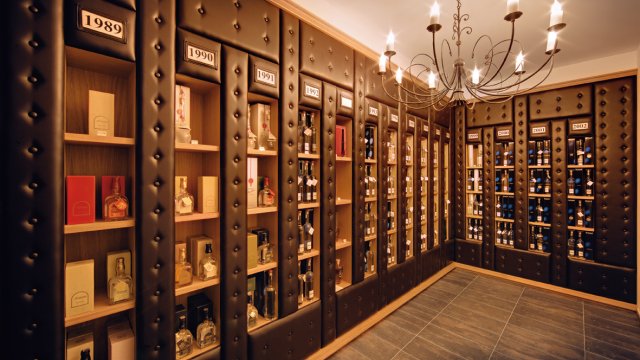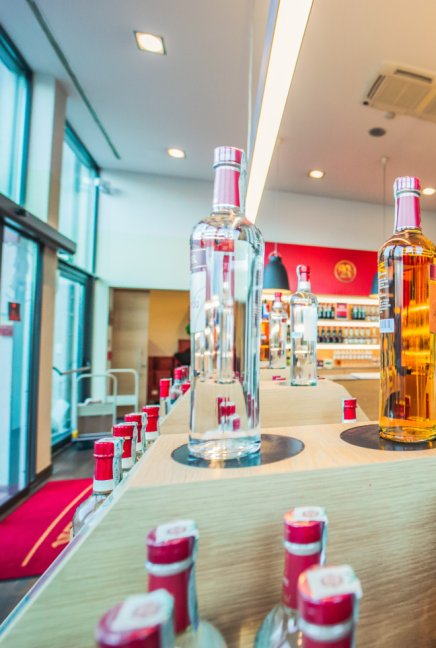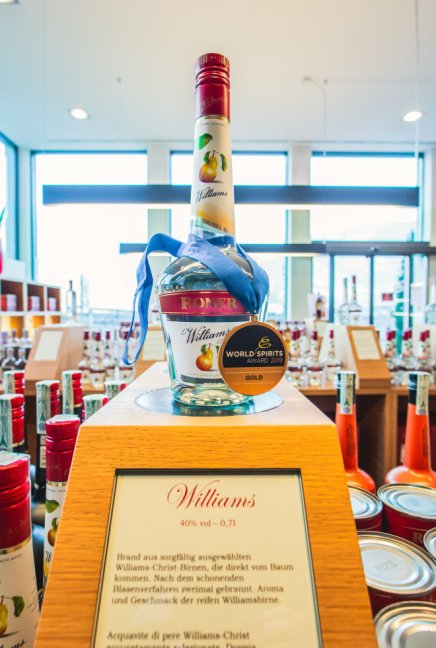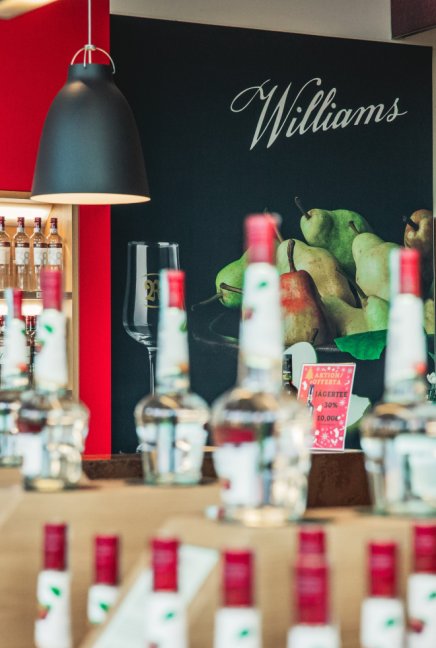 We are here to help you.
Tel. +39 0471 864 015

Roner SpA Distillerie
Josef von Zallinger St. 44
39040 Termeno (BZ)

Our friendly and competent team will be happy to assist you with all your questions about the world of spirits.