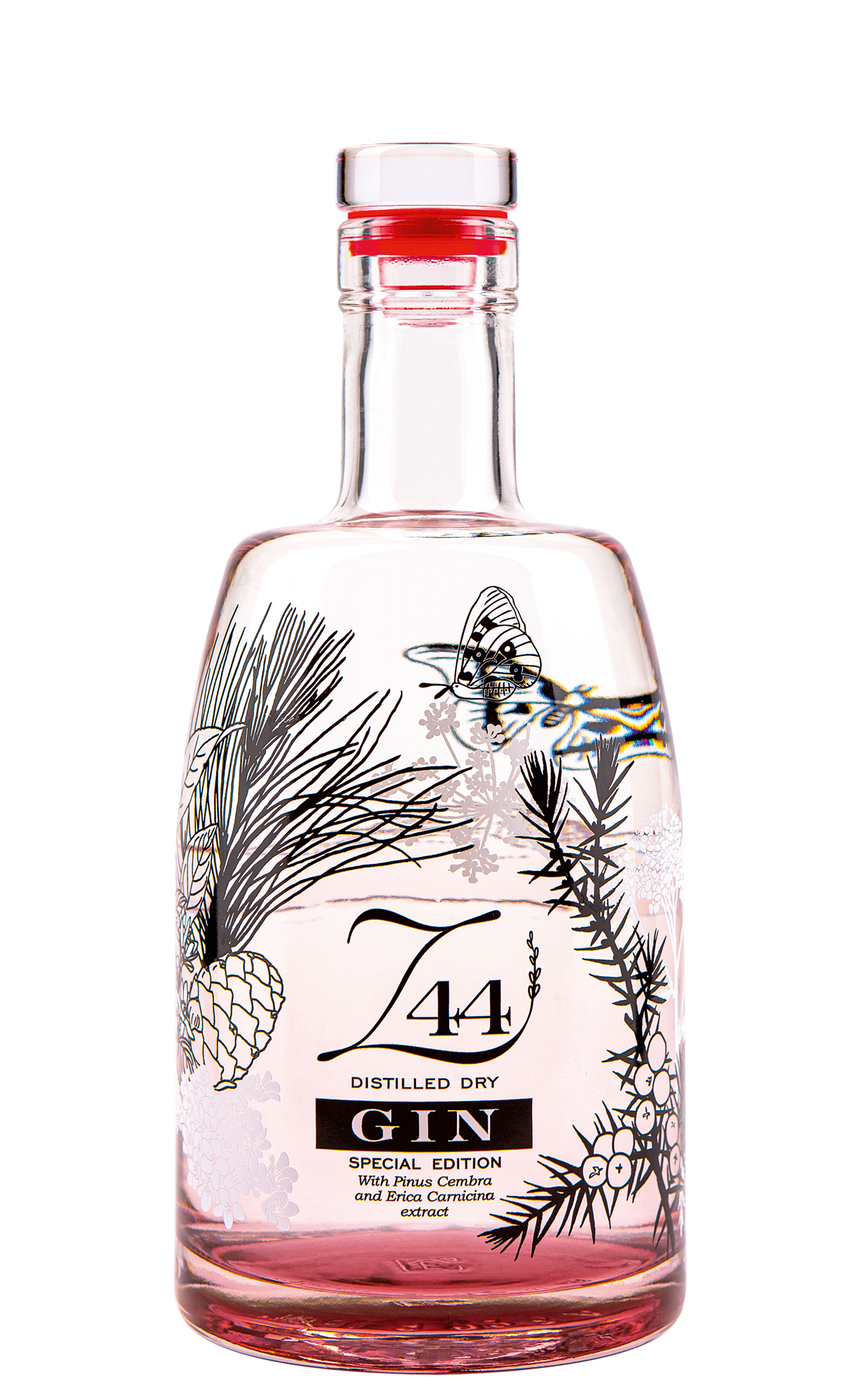 Z44 Special Edition
Alcohol content 45.5 % vol.
Z44 Special Edition Distilled Dry Gin (1x 0,7l) - Gin with pine and erica, traditionally distilled in South Tyrol by the most awarded distillery in Italy.
The perfect occasion
Evening with friends
Drinking temperature
Serve at 11°C
Storage
Store in a cool and dark place
Product information
The main protagonist of this gin is the distilled erica extract, which gives our Z44 Special Edition its floral character. Like the stone pine, heather grows thriving in alpine areas and in spring ist deep pink blooms are a sight to behold.
Erica's scent is simultaneously intense with floral notes, dry and invigorating.
Erica's floral note perfectly complements the other botanicals in our Z44 gin presenting yet another facet of Alpine heritage.
Stone pine represents the harsh and raw nature of the Alps, dominant and uncompromising, while erica flowers with its delicate floral and herbaceous notes present the hidden splendor of the high altitude fields and meadows.
Together they create a complete and innovative taste experience that is complemented and rounded by the citrusy hints of bergamot.
Color / Limpidness Limpid, brilliant
Olfactory note Menthol, fresh pine cone aroma, juniper, floral
Flavor Typical notes of juniper, herbs and pine cone flavour
After taste Persistent
The perfect occasion Evening with friends
Serving recommendation Mix with a low-sugar neutral tonic water
Drinking temperature Serve at 11°C
Storage Store in a cool and dark place
BOTTLE | GL70 | glass waste
CLOSURE | GL70 | glass waste
CAPSULE | PVC3 | plastic waste
Check the regulations of your country