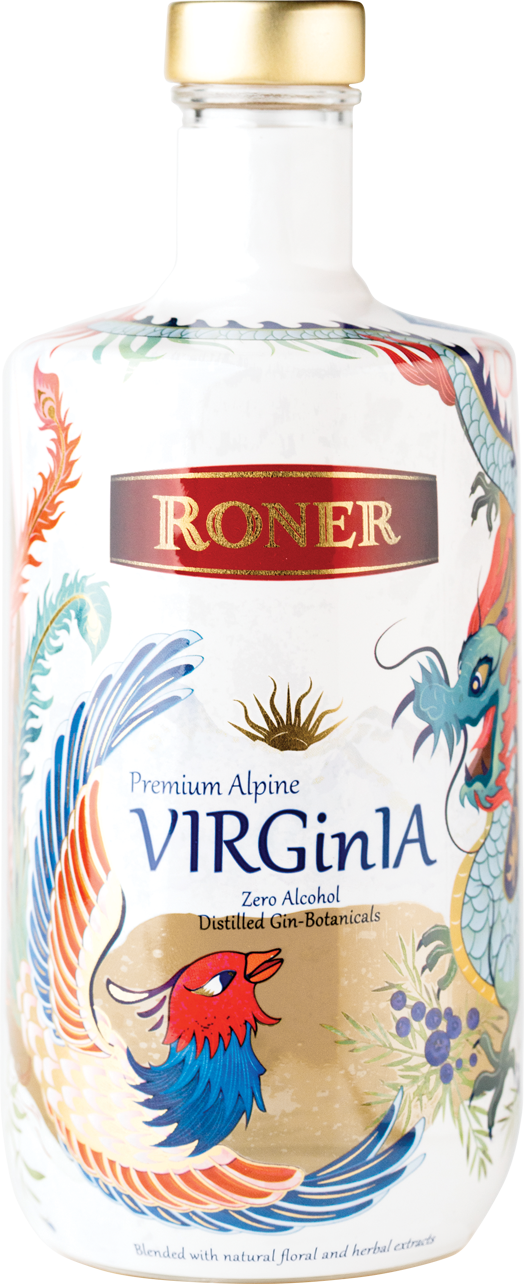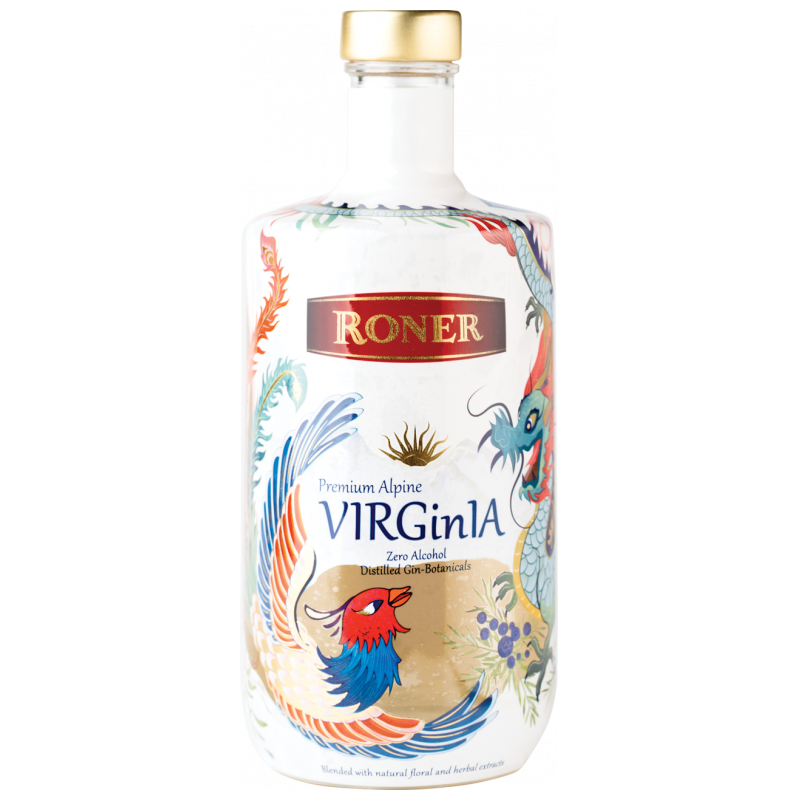 Virginia Non-alcoholic
Roner Virginia Alcohol Free (1x 0,5l) - Perfect alternative to gin for long drinks and virgin cocktails, original from South Tyrol from the most awarded distillery in Italy
The perfect occasion
Hot summer nights
Drinking temperature
Serve at 5°C
Storage
Keep in refrigerator
Product information
Non-alcoholic juniper base for cocktails. Eight premium alpine botanicals: juniper, lavender, mint, lemon balm, yarrow, chamomile and sage. Alcoholic strength: 0.0% vol.
The gin botanicals used in this juniper base enriched with natural flowers and herbal extracts create a non-alcoholic gin that will make cocktail lovers' hearts beat wildly.
With an aroma reminiscent of a fresh mountain meadow, it embodies all the traditional characteristics of gin: juniper, lavender, and mint. Intense in lemon balm and yarrow, persistent in taste and aromatic in the end.
Enjoy a Virginia gin cocktail with your favorite tonic water.
Fresh, aromatic and with an unbeatable taste, Virginia is the perfect base for a variety of cocktails and alcohol-free creativity to fall in love with.
Color / Limpidness Light yellow
Olfactory note Fresh lemon balm, juniper
Flavor Intense, round, very delicate to drink; harmonic and balanced with the taste of the apple
After taste Long lasting and delicious
The perfect occasion Hot summer nights
Serving recommendation Mix with a low-sugar neutral tonic water
Drinking temperature Serve at 5°C
Storage Keep in refrigerator
BOTTLE | GL70 | glass waste
SLEEVE | PVC3 | plastic waste
CLOSURE | C/LDPE90 | plastic waste
CAPSULE | PVC3 | plastic waste


Check the regulations of your country