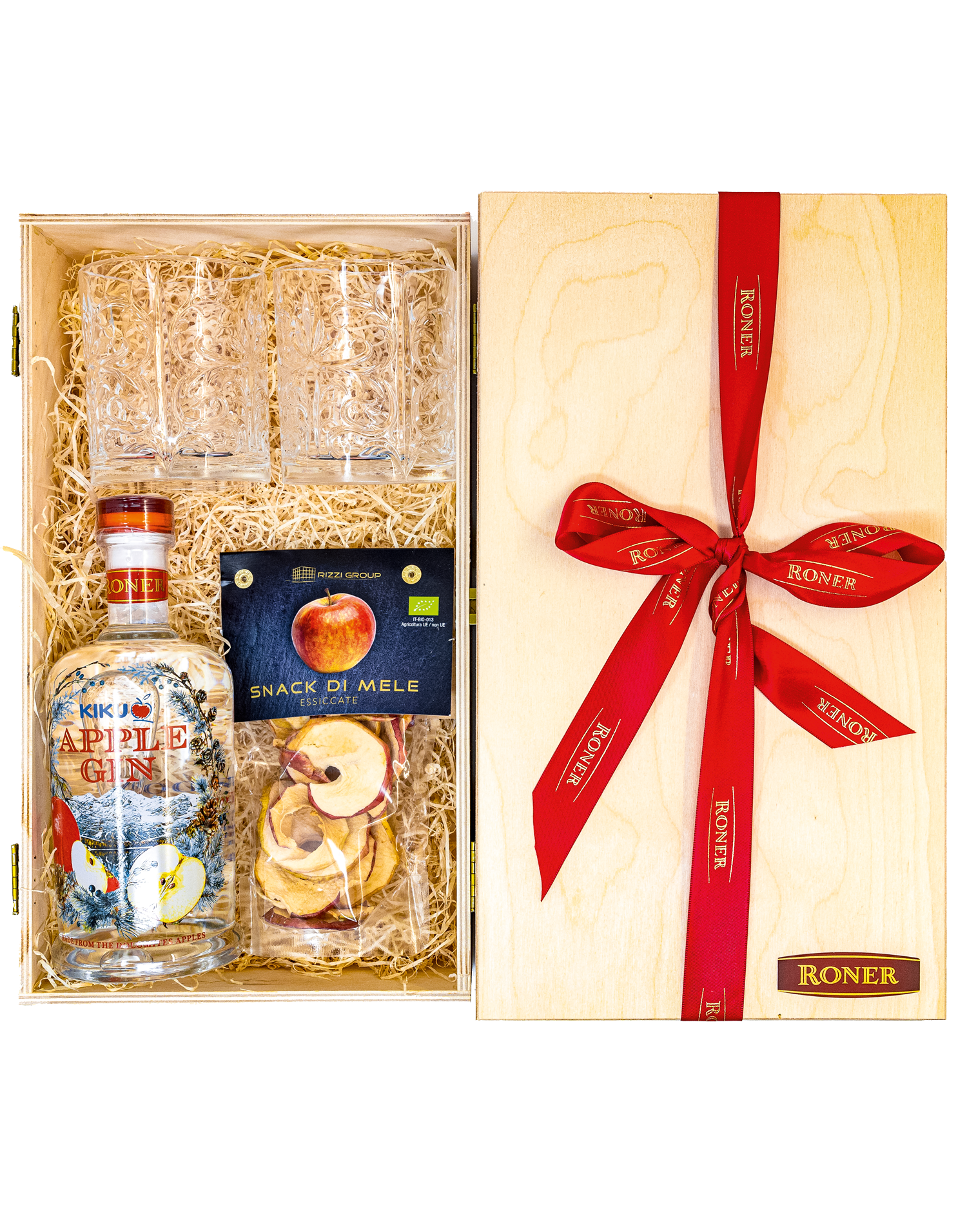 The perfect occasion
Festive occasions (Christmas, wedding, etc.)
Drinking temperature
Serve at room temperature
Storage
Store at room temperature
Product information
1 Kiku Apple Gin 0,5 l | 42% vol.
2 tumblers of crystal RCR Cristalleria Italiana
1 apple snack (dried fruit)
1 wooden box
This London Dry Apple Gin is handcrafted by Roner, Italy's most awarded distillery. For this gin we use, among other botanicals, only the finest KIKU apples from the Dolomites.
KIKU apples develop a honey heart, a sign of perfect ripeness and full, fresh, crisp, juicy and sweet flavor. The pinnacle of flavor.
It is not only a gin that tastes great and is ideal for mixing, but it transports you, sip by sip, on a fascinating journey through the mountains of South Tyrol.
The idea of distilling an apple in the London Dry style is unique in the world. Its exotic taste accompanied by crisp and juicy sweetness arouses emotions never experienced before.
The perfect occasion Festive occasions (Christmas, wedding, etc.)
Serving recommendation Mix with an Alpine tonic water from the Dolomites
Drinking temperature Serve at room temperature
Storage Store at room temperature