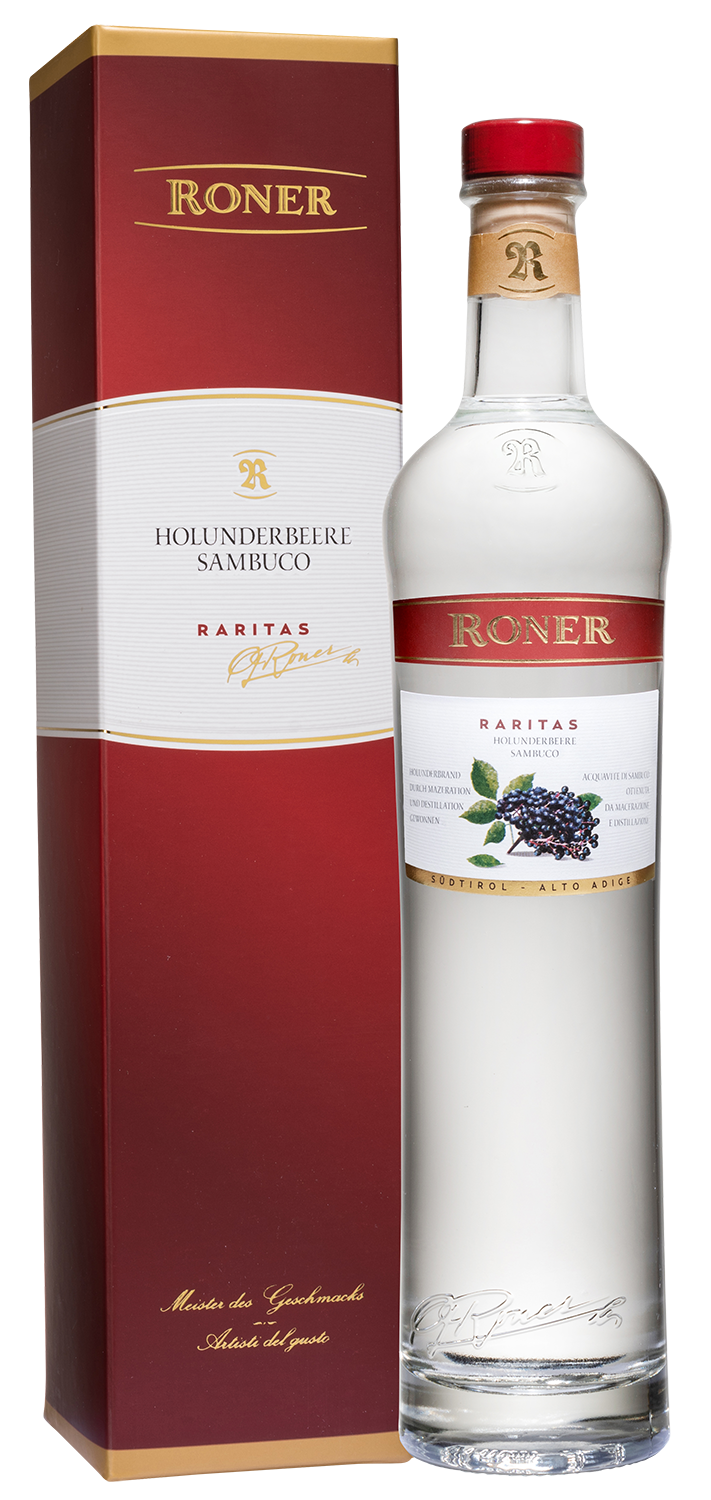 Elderberry
Alcohol content 40 % vol.
Roner Raritas Elderberry in single carton (1x 0,5l) - Elderberry brandy, traditionally distilled in South Tyrol by the most awarded distillery in Italy
The perfect occasion
Festive occasions (Christmas, wedding, etc.)
Drinking temperature
Serve at 5°C
Storage
Keep in refrigerator
Product information
Raritas Holunderbeere - Original South Tyrolean Elderberry distillate. Rare, ancient, disappearing fruits that risk to fall into oblivion, are the basis of our Raritas distillates. Gift box included.
This rare wild fruit is harvested and hand-selected by farmers to make a sumptuous distillate, with notes that amaze in their completeness and harmonious variety.
Elegant, deep nose of elderberries, elderflower and green leaf. On the palate fine, spicy, clean, assertive scent. Definitely fruity aftertaste.
It goes well with nuts and mild cheeses.
Great after dinner or as a gift.
Aging 1 year in inox tanks
Color / Limpidness Limpid, brilliant
Olfactory note Fine, elegant, typical
Flavor Full, typical, fine
After taste Very persistent
The perfect occasion Festive occasions (Christmas, wedding, etc.)
Serving recommendation Cheeses, nuts
Drinking temperature Serve at 5°C
Storage Keep in refrigerator
BOTTLE | GL70 | glass waste
CLOSURE | 7 | plastic waste
CAPSULE | PVC3 | plastic waste
PACKAGING | PAP21 | paper waste

Check the regulations of your country